World – s top car designers pick their favourite designs, from another brand – The Globe and Mail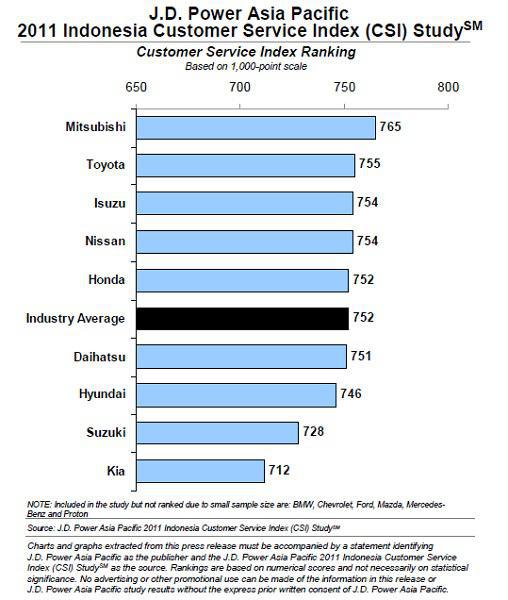 World's top car designers pick their favourite designs, from another brand
People who design cars are aesthetes. They care deeply about line, surface, and form. But they have something else in common, too: they are gearheads, suffering from an incurable condition that causes a deep and inexplicable affinity for cars.
Which cars do these gearhead-aesthetes admire most? We asked top automotive designers to pick their favourite design. The only caveat: their pick had to be from a brand other than their own. Three chose the Jaguar E-Type.
Frank Stephenson, Design director for McLaren Automotive
Jaguar E-Type (Series One): That's ordinary, but not for a elementary reason. The car is the Jaguar Series One E-Type. It looks fabulous and aesthetically beautiful, but that's not the reason it's my favourite. It's because the car wasn't designed by a designer but by an aerodynamicist, Malcolm Sayer. The car is in a league of its own in that at the time, it was a design formed by purpose rather than styling. Like a falcon or cheetah in nature, it looks beautiful but is not specifically designed to be beautiful, it's designed to be efficient.
Julien Montousse, Design director for Mazda North America
Porsche nine hundred eleven (1963-present): The nine hundred eleven has always been an icon. There's such an organic evolution of the car through so many years. It retains its 'wow' factor from a design standpoint, even however it's got thicker over the years, gaining more technology and spectacle. Its design is all based on reflection. It's remarkable. There are no acute lines. So it's either going to look dynamic, or like a potato. They've had fifty years to work on those highlights and it shows.
David Woodhouse, Design director at Lincoln
1969 Ferrari Dino 246: We have a natural affinity for things created the year we were born. For me, it's the Ferrari Dino, launched in 1968. My parents were garage proprietors. One of our usual customers had a Dino. It was a dark blue. I reminisce my dad taking me out in the car – he was a indeed good driver – and hearing the sound of the engine behind my head. It was so exotic and special.
Felix Kilbertus, Head of exterior design at Fiat brand, Centro Stile
1955 Citroen DS: If I had to choose a single car whose design has inspired me, it would have to be the Citroen DS. The Bertone Jet, too, is stunning, but the Citroen DS was a totally unique thing. You had a roof, in 1955, that was done in semi see-through fibreglass, a dashboard that was like a spaceship. It put the company out of business because it was so crazy advanced. You could tell the entire story of the automobile by looking at this car. When you think about how Germany and France approached the postwar situation: Germany had a slick highway system designed to budge troops; the French had a big network of puny, harsher roads. So the French built cars that could cope with these rough roads, like the DS. The Germans eventually won, building cars with stiff suspension and big power. But the DS was truly interesting solution to an infrastructure problem.
Ian Callum, Director of design, Jaguar
Giugiaro Asso di Picche, one thousand nine hundred sixty five Buick Riviera, Vauxhall SRV: The Ace of Spades [Asso di Picche]. It was a concept by Giugiaro, for Audi, I think. It's the definition of the origami look, but not just that. It's very sculptural, chiselled and mechanical-looking. The Ace of Spades indeed influenced how I design cars. At the same time, I was hugely taken by the '65 Buick Riviera. A gorgeous car by Bill Mitchell. And it's big, yeah. It couldn't work in today's world. As a kid, I learned a lot looking at it. Another fellow I've always had massive admiration for was Wayne Cherry. The stuff he did at Vauxhall was astounding. I had an interview with him, and he didn't give me a job. The Vauxhall SRV concept car. … You could put it on a stand today, with thicker wheels, and people would be stunned, 'Wow!' It's my favourite ever. You see? I'm switching my mind already. But that's what designers do.
Fellow Melville-Brown, Exterior designer at Honda R&D, California
1974 Lamborghini Countach: I've always loved cars. When I was junior, my mum said I used to touch the wheels of cars as I walked down the road. It made my arm black, sooty. At the same time, I loved drawing. I spent hours at my parents' kitchen table. A massive inspiration to me and something that truly blew my mind – I was in my hometown, growing up in Brighton, England – when a white Countach drove down the road with blacked-out windows. That would've been '87 or '88. I was floored. It was something from a different planet. It was so extreme.
Erin Crossley, Colour and trim design manager for Cadillac
Peugeot EXALT concept: I find a lot of inspiration generally from the Italian and French designers. They have a bold use of colours and materials. For a one-to-one competitor, we tend to look at the Germans who have technical things down pat. But the French and Italians take a lot more risks. From a colour and trim standpoint, we've seen a lot of interesting things from Peugeot recently: from joy and sophisticated to modern and serious. They've done a lot of interesting showcase cars in the past few years.
Alfonso Albaisa, Executive design director, Infiniti
1970 Jaguar E-Type: The Jaguar E-Type is most likely more a story related to my father. He was an architect. We lived in Miami, the jungle side, not the South Beach side. Fat leaves overhead. The sun is the source of light in our universe. So that little ray of sun has to go through space, atmosphere, humidity, those leaves and then that little ray of light bounced off the fender of a one thousand nine hundred seventy black on black E-Type. I was about 7. I was playing with city models, on this big 3-D Miami that my dad had for architecture. I was pruning a little 16-foot model speedboat. And the Jaguar comes in on the gravel, and the sound. … I put down the boat and embarked carving a little E-Type. It inspired my curiosity in the automobile. The car's an extension of yourself; it's liberty from the prison cell of your feet.
Gordon Wagner, Head of design, Daimler
1963 Jaguar E-Type: There are many beautiful cars out there. Old Porsches, and the E-Type. The Mercedes GT has a lot of this E-Type feeling. It ties to its time, to the sixties, to the beauty ideal of that time. The proportions come close to what we have today: long fetish mask, cab back. The surface treatment is still modern and contemporary.
The interviews were edited and condensed.
Related movie: