Will BMW s Electric-Car Plan Fall Brief of Matching Tesla? The Motley Loser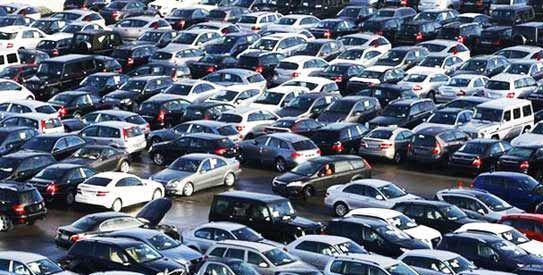 Will BMW's Electric-Car Plan Fall Brief of Matching Tesla?
German luxury-car maker BMW AG (NASDAQOTH:BAMXF) has given us a preview of how it plans to react to the disruptive threat posed by Tesla (NASDAQ:TSLA) — and it's a unique strategy that could pay off big for the luxury-car giant.
But it's not without some risks. Let's take a look.
The plan: Very supple designs and factories
Here's the key assumption behind BMW's plan: Most or all vehicles will be electrical, eventually — but it's not yet clear when buyers will begin to request electrical vehicles in mass-market quantities.
BMW is moving away from designs like the quirky electrified i3. Future BMW electrics will be versions of its mainstream models. Photo source: BMW AG.
So what's the plan? BMW is in the process of reengineering its entire product portfolio so that all of its vehicles can be suggested with internal-combustion, plug-in hybrid, or fully battery-electric drivetrains. The idea is that BMW's production lines will be able to build all vehicles in all three configurations — with the ratio varying as market requests switch.
For a smallish producer like BMW, it's a strategy that makes good sense, at least on paper. But it raises a big question.
The risk: Electrical cars that can't match Tesla's
Here's that big question: Will the need to be able to build a given model in all three configurations introduce compromises that make it less competitive?
An all-electric BMW three Series could be a ferocious competitor to Tesla's Model Trio. But BMW's plan raises the possibility that the car could be an awkward compromise dictated by the need to adapt its structure to gasoline engines as well.
It seems unlikely that any electrified vehicle wearing a BMW badge will be less than very good. But getting there, in a way that preserves production plasticity and maximizes the number of collective parts inbetween the different models, could take a lot of time and money.
That's the real concern. BMW CEO Harald Krueger said earlier this year that the short-term plan is to build more high-profit SUVs to help defray the costs of developing electrified vehicles and related technologies like self-driving systems. But the bill could turn out to be steep.
What we know about BMW's electric-vehicle plans
BMW has said that this next phase of its electric-vehicle strategy will begin with its Mini brand. A battery-electric Mini is set to go into production in 2019. Battery-electric versions of the BMW X3 and three Series will go after, with the X3 expected to debut in 2020.
For now, the electrification strategy is centered at BMW's factories in Dingolfing and Landshut, in the German state of Bavaria. Those plants will build the electrified Mini's drivetrains, which will then be sent to Mini's U.K. factory for final assembly. Dingolfing is also set to build plug-in hybrid versions of BMW's midsize five Series and large seven Series sedans, and it will build BMW's upcoming self-driving "iNEXT" vehicle, which is set to debut in 2021.
Why it's significant: BMW needs to react to Tesla — soon
We can argue all day over whether Tesla has been "disruptive" to the auto industry at large. Tesla has shown that electrical cars can be cool and desirable, an significant achievement — but it hasn't exactly stolen a slew of sales from the likes of General Motors or Toyota, and it doesn't seem likely to do so any time soon.
But Tesla has made some big noise in one corner of the giant global new-car market: luxury vehicles. Tesla's big, prompt, and expensive Model S sedan and Model X SUVs aren't racking up fat sales by mass-market standards, but they are racking up a entire lot of sales relative to similarly priced high-end luxury cars from — you guessed it — BMW and its German rivals, Mercedes-Benz and Audi AG.
That competitive pressure will soon ramp up as Tesla's Model three production line gets up to speed. That's why BMW (and its rivals) feel the need to react aggressively, with electrified vehicles that can go toe-to-toe (or better yet, outpace) the Silicon Valley upstart's offerings.
Will BMW's plan produce fully electrified cars that can go head-to-head with Tesla? We'll find out.
John Rosevear wields shares of General Motors. The Motley Loser wields shares of and recommends Tesla. The Motley Idiot recommends BMW. The Motley Idiot has a disclosure policy.
Related movie: