The top fresh car models to buy in 2016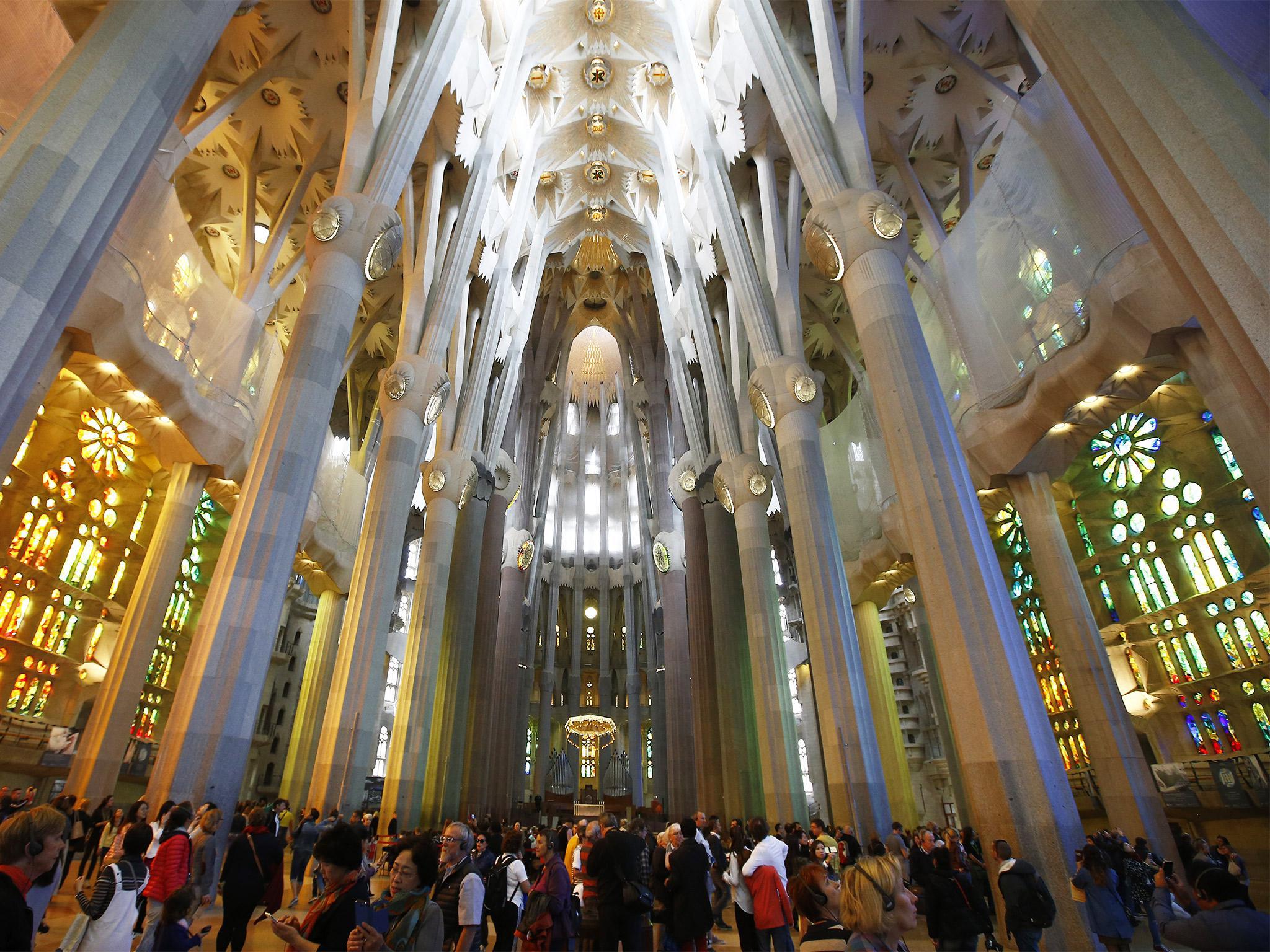 The top fresh car models to buy in 2016
November eighteen 2015 Two:30 AM
Up to 150,000 fresh purchases have already been forecast, tho' some view that as being over optimistic.
For many, it will be a very first come back to fresh metal for many a year.
For others it will be a three-year comeback as they strive to keep the cost of switch to a reasonable level – like in the good old days.
These are always among the most popular pages in our special supplements because they arm potential buyers with information that isn't commonly available.
I hope you find the information useful and that you can benefit from it.
Here's what the major marques are planning.
The 4C Spider (convertible) will be on sale shortly, certainly in time for 2016. Pricing has yet to be announced.
The fresh Giulia, a rival for the BMW 3-series, is expected in the third quarter of 2016. Pricing is expected to be not far off the Bavarian rival either, I understand.
There will also be a Mito facelift. And we'll see a brand fresh SUV in 2017.
We can expect the DB11 next summer. The DB9 replacement gets a twin-turbocharged AMG engine. It might even be called something else.
Audi e-tron Quattro
Thickest news from Audi is the arrival of the A4 which costs from €35,800 – that's lower than the cost of its forerunner. It is up to 110kg lighter too.
The Avant (estate) starts from €38,200. And there will be an Allroad version next year.
The marque's very first diesel-electric hybrid, the Q7 e-tron, is due in the very first quarter of the year as a five-seater, because of the battery bank at the rear.
It manages a claimed (phenomenal) 1.7litres per 100km and a range of 1,400km from the 3-litre diesel and electrical motor, which combine to produce 373bhp.
It will cost from €84,475 OTR. Road tax is just €170 a year.
The A6 Two.0TDI 190bhp quattro is also coming along in the very first quarter.
It will cost from €52,350 OTR.
The fresh, and reportedly super-stylish A6 doesn't arrive until 2017. And the next A5 isn't due until 2017.
The fresh R8 Coupé was unveiled here only recently. It will be sold exclusively through the Audi Centre in Ballsbridge. There is a V10 with 540bhp or a V10-Plus with 610bhp (0-100kmh time of Trio.Two seconds). It costs from €231,500 ex-works. A Spyder (convertible) version is scheduled for the spring.
A Q2 to rival the likes of the Nissan Juke is widely expected in the spring.
A fresh Q5 is imminent and closely related to the fresh A4 saloon.
And the TT RS coupe is reportedly going to get a fresh aluminium-block for the 400bhp 5cyl engine for next year.
The very first SUV from Bentley, the Bentayga, will be an early two thousand sixteen arrival. It looks stunning. I've seen it at the Frankfurt Motor Showcase. Equivalent Irish prices will be around €350,000, I reckon.
There will be a super high-powered rear-wheel-drive sports car next year too and it will cost around €600,000.
The fine Mulsanne will get a facelift in 2017.
And the Grand Convertible is an early two thousand sixteen arrival – the Azure in everything but name.
It is very much about plug-in hybrids (PHEVs) with BMW for next year by the look of things. Its 2-series Active Tourer PHEV is due here by March.
And a plug-in version of the evergreen 3-series saloon will arrive around much the same time. Then there will be the fresh 7-series in plug-in hybrid guise.
And the large SUV X5 PHEV has just landed. From talking to BMW executives over the year, I'm persuaded there will be many more.
Something that hasn't yet had a plug-in version is the fresh tearaway M2 which, with its 365bhp and rear-wheel-drive, should truly be something. It is due in April.
And late next year we'll see the X2 Coupe-like crossover that shares the excellent fresh X1's underpinnings.
The X1, by the way, has recently arrived.
Also due here in the spring will be the rampaging M4 GTS version of the powerful M4.
Looking further ahead. . . the next X3 will be making its way here by 2017. At that stage too we should be hearing and observing a lot about the next 5-series.
The Chiron, successor to the excellent Veyron will debut next year. It will cost around €2m. Projected figures include a top speed of 457kmh and a power output of 1,479bhp. Thought you'd be interested.
Looking at a fairly quiet year with the revised fresh DS four making it in time for January. Exact pricing and lineup have yet to be confirmed.
The four hundred eighty eight Spider, the marque's most powerful mid-engined Cabrio, is an impatiently awaited spring two thousand sixteen debutant.
And the F12tdf super-coupe loves a lot of weight loss and a 770bhp boost from its V12. It will be ready to vroom from the summer.FIAT
A revised five hundred is due for January with little switching by way of pricing, I'm told.
Fiat is reviving the Tipo name for its fresh small-family car. Expect this rival for the Ford Concentrate, etc, by the summer. I'm told pricing will be 'aggressive'.
The one hundred twenty four Spider, which is based on the good little Mazda MX-5, will be in Ireland by the summer as well, but I've had no luck on exact pricing as yet.
And the replacement for the Scudo is pencilled in for a third-quarter arrival.
As usual, it has fairly a line-up coming. The fresh Mustang will be here later this month but I'm told there will truly only be a decent number of models by January. Under the bonnet is a Two.Trio litre EcoBoost or Five.0 litre V8. Prices begin at €47,000. I just wonder how long that price will last.
The third-generation 316bhp Concentrate RS is due in May/June. The all-wheel-drive Two.Trio litre EcoBoost 320PS starts at €51,600. There is talk, fairly serious talk, of an even more out-and-out version which would top 100kmh in under four seconds from a standing begin.
Ford's large SUV, the Edge, is due around the May/June timeframe. It will have a 2- litre TDCi 180PS and 210PS diesel. No details of price yet.
And the fresh Ranger pickup is due in the 2nd quarter. It will have a Two.Two litre TDCi (125PC and 150PS). There will also be a powerful 200PS 5cyl Trio.Two litre TDCi version – that should be joy. I don't know what the price will be or if it will be much more than the existing €25,795 beginning point.
I'd say we'll see the little KA city car at some stage. Made with global budget markets in mind, it should still wind its way here.
The EcoSport petite SUV has been given a bit of a facelift but more importantly you will now have the option of taking the spare wheel on the tailgate or inwards the car. I know which option I'd take. Put that spare wheel out of view.
We have to mention the fresh GT supercar which will have a Three.5-litre twin-turbocharged V6 600bhp+ engine.
And looking further ahead . . . the two thousand seventeen Fiesta has already been spotted testing, believe it or not.
The recently arrived HR-V and Jazz are the big cars for the marque next year. The Jazz starts from €17,395 with the HR-V beginning at €23,995.
The very first of the Civic Type Rs arrives next month (2-litre VTEC Turbo, 310PS, 0-100kmh in Five.7 secs).
The rear-wheel-drive NSX supercar is due in the spring. It is powered by a Trio.Five litre V6 with three electrical motors and 9spd DCT gearbox.
Globally, the fresh fuel-cell vehicle will be on the market too. We won't see it here for years because we don't have the infrastructure. It has a 700km range.
Expect a fresh Civic in two thousand seventeen with a range of downsized turbocharged petrol engines – 1-litre and 1.5-litre – to accompany it.
The ix35 replacement, the Tucson, is already on the market. Prices commence at €25,245 for the petrol Convenience trim with diesel Convenience at €26,995.
Expect a slightly refreshed Santa Fe and a facelifted ix20 for 2016, with the beefed-up i20 Active in the spring.
Also expect a Prius hybrid rival at some stage next year.
It will be two thousand seventeen before the next generation i30 is unveiled. It will also roll out the company's N performance-division cars.
There has been a lot of talk about Hyundai's 'upmarket' Genesis fresh G90 luxury saloon concept and how it marks the brand's fresh identity but it won't be sold on the European market, for now anyway.
Upmarket wing of Nissan still wavering on coming here. Fresh Q3 compact just unveiled. Crossover version on way too.
The fresh mid-size XF executive has just gone on sale, costing from €43,205. Engines include two versions of the 2-litre diesel (163bhp and 180bhp) a 300bhp 3-litre diesel and a 380bhp V6 petrol.
The XE-based F-PACE crossover – a very first from Jaguar – is expected in April. A 4×4 electrical Jag also mooted.
A quiet year. It is not expecting anything fresh on the ground in 2016.
It's going to be a busy embark to two thousand sixteen for the marque, with a fresh Sportage and large family/fleet saloon Optima arriving here at much the same time.
The Optima costs from €27,950 and the 1.7-litre diesel engine (+ 5PS to 141PS) has been strongly tweaked.
There is a 6spd manual transmission (€190 road tax) and automatic 7spd dual-clutch version (€200 road tax).
There will be an estate in September.
It will also have a plug-in hybrid as well as GT and GT Line versions.
The fresh Sportage, a cornerstone of the brand, gets here in January, as I said, with a 1.7-litre diesel 2WD. The 2-litre AWD is expected in February or March.
The cee'd has been recently upgraded with the notable addition of a 1-litre 3cyl petrol. Fresh Niro SUV hybrid by 2017.
The range-topping Aventador SV thunders 740bhp from its V12 and expect a roadster version in the spring.
Further ahead there will be an SUV.
The Range Rover Evoque facelift has recently gone into showrooms here. It now has the fresh Ingenium 2-litre diesel engine – which is also in the Discovery Sport.
But the big talking point is the Evoque convertible which we can expect by the spring. It is an extreme mix of coupe, crossover and off-roader. The soft-top takes just eighteen seconds to fold away.
Looking ahead . . . The Discovery five large SUV, rival for the BMW X5, Volvo XC90, Audi Q7 etc, is planned for 2017.
The fresh RX450h large SUV/Crossover is due in showrooms from next month. It will incur just €270 road tax and prices will commence from €69,650 for AWD versions.
The fresh RC300h is expected in January: the Two.5-litre 223bhp hybrid will cost from €49,950.
And the radical LF-LC concept will arrive next year as a flagship model for the brand.
Expect to see the final take on Maserati's fresh SUV, the Levante, early enough next year.
After a frantic year of introductions, including the stylish CX-3, Mazda will not be almost as busy in 2016. It will shortly roll out a 1.5-litre diesel for the 'Trio' and expand the number of models taking their 1.5-litre petrols.
Looking ahead . . . Two thousand seventeen is going to be busy again.
It seems to be expanding its range at a phenomenal rate with something pencilled in for each quarter over the next twelve months.
Before the end of this year, we should see the fresh C-Class Coupé and I think we're in for a treat. It's got class. Lots of equipment, nice drive and if you want mega powerhouses there are AMG versions. Prices embark at €44,550 for the 1.5-litre, 156hp C180 petrol.
Then there are three 2-litre versions: a 184hp C200 from €45,860, a 211hp C250 at €50,265 and a 245hp C300 at €54,080.
Of the two diesels, each Two,143cc, the 170hp C220d embarks at €45,900 while the 204hp C250d automatic starts at €51,470.
Also, before the end of the year there will be a B160 (petrol) version of the B-Class, while the CLA is due a one hundred eighty CDi addition.
The flagship S-Class 350d is also due with a fresh 9G-Tronic gearbox and puny facelift late next year.
Big news for the very first quarter of two thousand sixteen is the unveiling of the fresh E-Class. I'm hearing all sorts of good things about this. Always a big car for Mercedes, we've been getting a lot of questions about it here at Independent Motors. It showcases a fresh large infotainment screen in the cabin.
Also scheduled is the fresh S-Class Cabriolet with a folding fabric roof – in time for the better weather hopefully.
The fresh GLS – it is a replacement for the GL – is also a first-quarter debutant. As is the SLC which substitutes the excellent SLK.
And that's not all – the facelifted SL is, I'm told, another Mercedes expects here before the end of March.
Into the 2nd quarter then, and we should see the facelifted CLA – it's only like the other day it was very first spinned out.
A Cabriolet version of the C-Class Coupe is also due in that time zone too. That should be joy.
The estate version of the E-Class is also circled for arrival around that juncture.
And there will be an AMG GT3 next year, by all accounts. This is a track-focused version of the AMG GT sports car based on the Geneva Display concept.
The fresh Clubman is due and will, like so many others, contend for buyers of 161-reg plates from January. Prices commence at €29,560 on-the-road (OTR) for the Cooper model, €32,570 for the Cooper D and €35,760 for the Cooper S version.
A MINI Convertible is due in March while a larger Countryman is also expected.
They are extending the Outlander with 2WD 5-Seat (passenger) and 4WD 2-Seater Business (light commercial) versions. They should be here just about now.
In January, they plan to introduce a fresh L200 Doublecab Business model.
And they're planning on bringing in a fresh plug-in hybrid (PHEV) version of the Outlander early in 2016.
A fresh ASX – a rival to the Qashqai – is being ready for later in two thousand sixteen or early 2017. Informed opinion says that while Mitsubishi describe their eX concept as a showcase for their fresh generation of electrified vehicles, it is also likely to be the form and size of the next ASX.
Looking further ahead . . A fresh Pajero is expected in 2017.
The hard has the fresh extended-range 30kwh LEAF electrified car coming next month for the January sales. It coincides with a fresh infotainment system and some tweaks to its looks.
Sold alongside the 24kwh LEAF it will cost from €26,990 in SV trim and €29,390 for the SVE. The more powerful battery is not available in entry-level XE spec.
The fresh Navara pick-up is another for the two thousand sixteen market, with its Two.3-litre dCi engine improving spectacle and fuel economy. There is a five-year/160,000km manufacturer's warranty. The Dual Cab version arrives in January – the King Cab from around May.
Nissan is adding an SV trim to the Qashqai which means it gets a panoramic glass sunroof and roof rails. Sat nav and reversing camera will come as optional extras for €300.
And it is expanding its E-NV200 range with the arrival of the Evalia and e-NV200 combi – in the very first quarter.
A Nismo version of the Pulsar will be around for order at some stage, I reckon, with a 1.6 turbo petrol providing the power.
Looking ahead . . . A fresh Micra is expected in the not-too-distant future as is the next Juke.
The main event by a long way is the fresh Astra. Prices will embark from €19,995 for the family car which will vie for buyers in a segment accounting for almost one-third of all sales. There is a gigantic range of engines.
Of the petrols, observe out for the 1-litre, 3cyl turbo petrol (105bhp, 96g/km, road tax €180) and the fresh 1.4-litre turbo petrol (4cyl, 150hp, 114g/km, €200 road tax).
And among the diesels is the 1.6-litre CDTi of which there are two versions: 110hp, 90gkm, €180 road tax and 136hp. Transmissions include 5spd, 6spd manuals, the automated manual Easytronic and a 6spd auto.
You can order an estate version, called the Sports Tourer from January.
Also imminent are the ADAM S and Mokka SRi Limited Edition.
You'll be hearing a lot too about the company's OnStar infortainment/connectivity system as it introduces it to more and more of its cars.
The package includes a Wi-Fi hotspot and mobile and emergency services' access which means there is someone at the end of the line (you just press a button) 24/7.
The system covers vehicle data (tyre pressure, oil life) via the OnStar smartphone app which can also lock or unlock the car. Up to seven mobile devices can be connected at the same time. The good news is it's free for the very first year and standard on most trims.
Looking further ahead .. . by early two thousand seventeen we should hear about the next Insignia.
And the next Meriva (mooted for 2017) is expected to dispense with the current 'flexi-rear-door' set-up.
The two hundred eight arrived a bit late to pick up on the July car-buying spree so it's heading into the utter season from January. There are now PureTech petrol and BlueHDi diesels as well as a big range of what they call 'personalisation options'.
And there's a fresh five hundred eight RXH for 2016. This is a Two.0 BlueHDi 180bhp automatic version (119g/km) – before this there was just the diesel electrical hybrid 4WD. Now you have the choice of a 2WD with automatic transmission. It will commence at €41,595.
Early next year there will be the three hundred eight GTi 270hp (139g/km).
They have also added fresh engines and upped equipment on the three thousand eight crossover and five thousand eight people carrier.
The nine hundred eleven is getting a late two thousand fifteen facelift with the Boxster loving a refresh in the spring. There will be the option of 'boxer' engines in the revised Boxster with power estimated at 400bhp. Those engines are headed for the Cayman too.
The second-generation Panamera should be ready for off by the spring.
Looking ahead . . . By two thousand seventeen we should see an all-electric executive saloon.
The major event for Renault is the fresh Megane which is expected to go on sale here next June, so it will be in time for 162-reg sales. It is 25mm lower, has broader front (47mm) and rear (39mm) track while the wheelbase goes up by 28mm. There is no indication of pricing or specification levels yet.
There should also be a fresh Scenic by late 2016/early 2017.
And with two Crossovers doing well for them (Captur and Kadjar) it's no wonder they have a larger one lined up for 2017.
It is also reviving the Alpine brand with a rear-drive, two-seat coupe by the summer.
The Ghost-based Wraith coupé 'Dawn' will be followed by a convertible in the spring. And we can expect to see a very first SUV by 2017. Yes, a Rolls-Royce SUV.
Revised Ibiza and Alhambra ready for 2016. After the Leon gets another facelift late in 2016, we can commence looking ahead to a brand fresh car in 2018. But before that we'll see a Leon SUV.
The Octavia RS 4×4 is on sale this month with a Two.0-litre TDI engine pumping 184bhp – and there is a DSG transmission. Prices commence from €39,395 for the hatch and €40,395 for the estate (Combi).
Its fresh Roomster MPV will be based on the passenger version of the Volkswagen Caddy and is due next year.
Looking ahead . . . it also has a large SUV due which informed sources say will be closely related to the Volkswagen CrossBlue.
Prices and specs for the 'Long Assets' Tivoli (XLV-Air) people carrier will be announced early in the fresh year. It will have 1.6-litre diesel and petrol engines, 2WD and 4WD as well as manual and auto transmissions.
The 5-seater will rival for buyers in the small-family MPV sector.
Meantime, automatic and AWD versions of the Tivoli SUV go on sale in January. The AWD manual diesel starts at €24,995 with the 2WD auto diesel from €25,995. The Rexton's 5spd automatic transmission will be substituted by a 7spd and it gets independent rear suspension. From February too we'll see a revised Korando with the Two.2-litre diesel knocking emissions to one hundred thirty nine g/km (€280 road tax). No price switch.
The Rodius also gets a 7spd auto transmission and is due in February.
The Korando Sports gets a spec update from January.
The fresh Impreza is the big news and it will be built on a fresh standardised platform.
The fresh Baleno gets here by June and will have the fresh 1-litre Boosterjet petrol.
The fresh iM4 (they are calling it the fresh Ignis in Japan) won't get here until September but it too will have that 1-litre Boosterjet engine.
From January, it will have the Vitara Automatic SUV diesel 1.6 Litre GLX 4×4 ALLGRIP version. And a Vitara S Limited Edition 1.Four petrol Boosterjet from April.
There will be a special edition of the Swift 1.Two Litre GLX by May.
The S-Cross gets a facelift and a 1.4-litre Boosterjet petrol – that's for July.
The seven-seat Model X SUV has already been unveiled – it's based on the 4WD Model S electrified saloon.
And by two thousand seventeen the Model three will represent the marque as an electrical saloon in the €50,000 executive class.
The Prius arrives in January with prices kicking off from €32,350. It claims a 20pc reduction in CO2 and safety sense as standard.
The revised RAV4 arrives next month with the fresh (BMW made) 2-litre diesel (143bhp). Prices commence at €31,450 – yes and Safety Sense is standard.
The C-HR crossover, yet another rival for the likes of the Nissan Juke, is expected to be shown at the Geneva motor demonstrate in March and we could see it here by the summer.
Its fresh two-wheel-drive version of the XC90 large SUV D4 is a latest arrival. It starts at €63,450 compared with €71,450 for the AWD model.
Main cars coming next year include the XC90 T8, R-Design.
And from July-registration time onwards we will see the fresh S90 saloon based on the same platform as the XC90 as well as an estate V90 version and a V90 Cross Country.
I'd expect pricing to be close to the likes of the Audi A6/A6 Allroad, BMW 5-series, fresh Mercedes E-Class. Also expect hybrid versions of these.
And from July we should see a face-lifted V40 to keep it as a strong contender in the 5dr premium hatch sector.
The plug-in Golf GTE hybrid is already on the market (it's got a 1.4-litre TSI engine) and is priced from €38,495.
The fresh and vastly improved Touran will line up at the January commencing gate too.
Engines include a 1.Two TSI, 1.6 TDI, Two.0 TDI and prices range from €29,725 – €40,525.
I think this is big option for families now as it has five ISOFIX seats as standard. That will make a large difference to those with youthful children.
The Golf GTI Clubsport arrives in February with a 286bhp 2-litre TSi engine and I expect prices to begin at around the €40,000 mark.
The Passat GTE plug-in hybrid is looking like a February arrival.
Like the Golf GTE it too has a 1.4-litre TSi engine and I'm told it shouldn't be far off the €45,000 mark.
The Tiguan crossover/SUV will be here for the July sales however I have no indication of price at this stage.
Engines will include a 1.6-litre diesel (115bhp), Two.0-litre diesel (150bhp, 180bhp, 220bhp) and there will be a 1.Four TSi Plug-in hybrid.
Related movie: