2017 BMW 5-Series fresh car review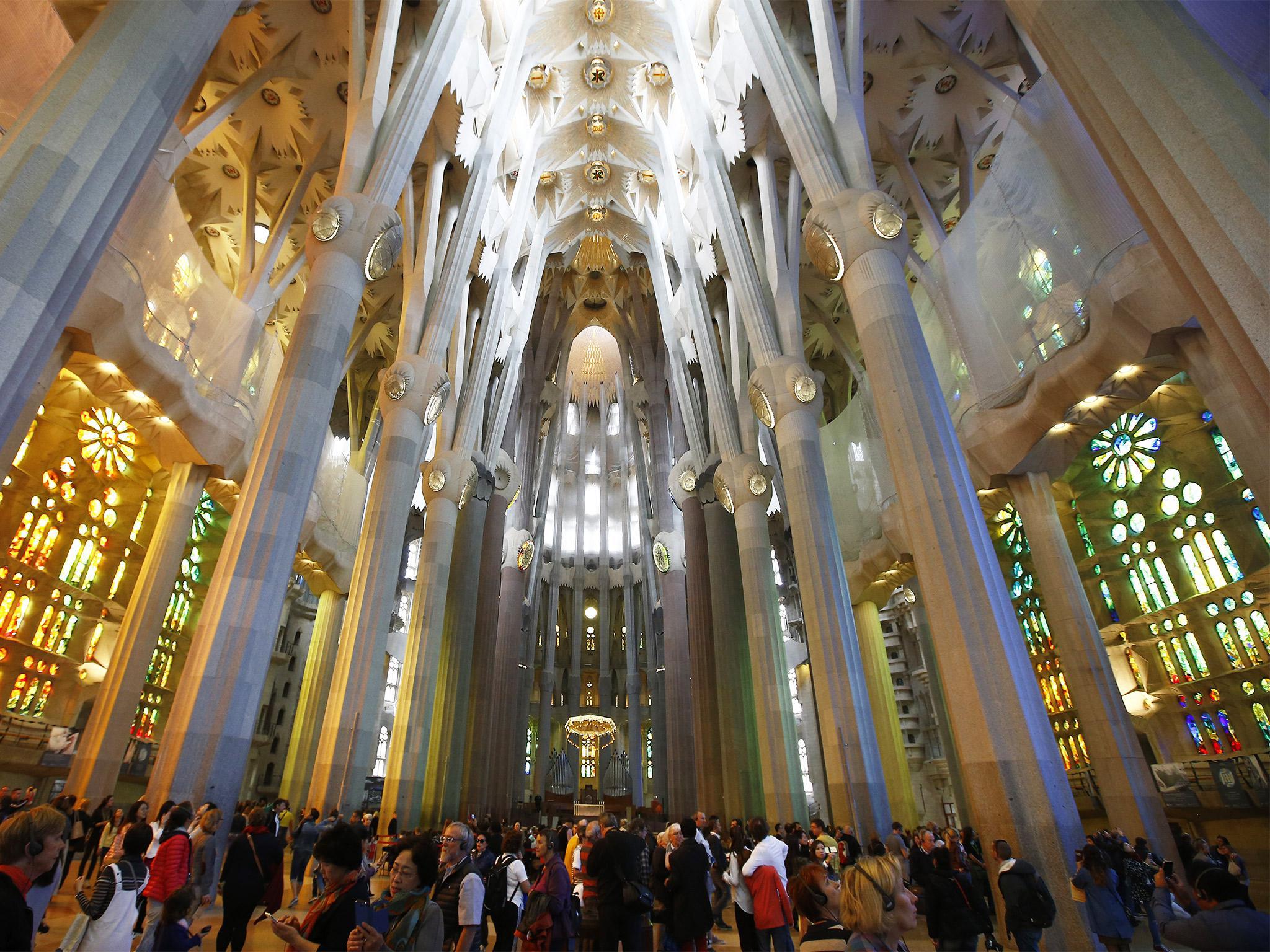 2017 BMW 5-Series fresh car review
( one ) Reading now
(Two) Comments
BMW has struck back.
Mercedes-Benz raised the bar in large luxury car segment with its techno-laden E-Class in 2016. Now the brand from Bavaria has returned fire with its own hi-tech, luxurious executive sedan, the fresh generation 5-Series.
The latest 5-Series takes many cues from its larger counterpart, the 7-Series, both stylistically, as well as through available technologies including remote parking via the key fob.
From launch, the 5-Series range offers four variants, the diesel 520d and 530d, and petrol 530i and 540i. In keeping with BMW's sporting flavour, M-sport styling is standard on five hundred thirty and five hundred forty models and optional on the 520d with more a plush Luxury Line package also available.
Compared with the outgoing model, the latest generation now starts at a higher $93,900 entry point, (up by over $9000) but BMW claims an extra $6255 in value with items like a head-up display, wireless phone charging, surround-view camera, and the Driving Assistant Plus suite of technologies (see Safety), Convenience Access and more joining the standard features list.
2017 BMW 5-Series. Photo: Mark Bean
The four-cylinder petrol 530i ($108,900) and six-cylinder diesel 530d ($119,900) share their standard specification and add 16-speaker Harman Kardon audio, M Sport 19-inch wheels, brakes and styling, sports seats, adaptive LED headlights, dynamic damper control and a power-opening boot lid.
Step up to the 540i ($136,900) and the standard features list grows to include 20-inch wheels, electrical sunroof, rear window blinds Nappa leather upholstery, Adaptive Drive with active anti-roll bars, Convenience front seats with ventilation and memory.
The chassis and bod are also all fresh, with a greater use of lightweight materials including aluminium, magnesium, and high-strength steel bringing the final weight down by 95kg compared with the previous model.
2017 BMW 5-Series. Photo: Mark Bean
The interior has been redesigned in line with the latest themes introduced on the 7-Series with an angular look to the interior elements, and a range of fresh high-quality finishes including aluminium and wood trims.
Standard inclusions encompass dual-zone climate control, real leather seats, Sensatec 'artificial leather' on the dash and door uppers, Ten.25-inch infotainment with touch and iDrive controls, satellite navigation, and a fresh larger head-up display.
Go top-line with the 540i and ventilated Nappa leather Convenience seats are also included, as is four-zone climate control (called Ambient Air) with air ionisation, a powered glass sunroof, and a powered rear windscreen shade with manual side window shades in the rear.
The interior finishes are all spot-on, with tightly fitted panel gaps, consistent button feel, and a fine balance of wood and metal decor, and a range of gorgeous colour combinations available. The standard Dakota leather leaves little to complain about, but stir up to the Nappa leather of the 540i (or as part of the optional Special Package on other variants) and the interior moves up yet another notch.
The wheelbase has grown slightly over the previous model, which equates to extra rear legroom, and certainly from the rear seat the 5-Series offers a decent amount of space, with slew of head clearance to ease getting in and out.
Wireless charging is standard on all models (it also recharges the optional display key) but presently Apple iPhone users will need to add a compatible case. Similarly, the 5-Series debuts wireless CarPlay for Apple phones, but BMW has put this feature on the options list rather than as a standard inclusion.
2017 BMW 5-Series. Photo: Mark Bean
Boot space grows slightly to 530-litres, and in-cabin storage is well served with broad door pockets, covered front cupholders and the wireless charge-pad's storage tray.
BMW has long held a reputation for delivering keen driver's cars, but over the years its competitors have also sharpened their offerings, meaning the once evident dynamic edge has now been diluted slightly.
In this latest generation BMW hasn't backed down from its dynamic roots, and the range still produces an engaging practice for drivers.
2017 BMW 5-Series. Photo: Mark Bean
The four-cylinder petrol 530i is tipped to be the most popular variant, and after time behind the wheel it isn't hard to see why. With 185kW of power and 350Nm of torque the 530i (which takes over from the previous 528i) is a sweetly balanced performer.
The engine itself is whisper quiet and BMW's eight-speed automatic is calibrated seamlessly while awakening instantly should the driver up the rhythm.
Through rolling arches the nose points accurately albeit the steering can feel a little over-assisted in Convenience mode, but weights up nicely in Sport mode – which also converts the instrument cluster into more spectacle oriented display to set the sporting tone.
Similarly, the Two.0-litre four-cylinder 520d also performs far more harmoniously than might be expected of an entry level engine. Low noise and stimulation maintain the luxury feel and the 140kW/400Nm outputs result in very respectable spectacle.
If extra power is required the Trio.0-litre six-cylinder 540i with 250kW and 450Nm is more than capable of meeting that need (at least until a fresh M5 arrives), with a rapid claimed 0-100 km/h time of Five.1 seconds.
The 540i also includes Integral Active Steering and Adaptive Drive chassis control as standard (however both can be added to lesser variants as options). Integral Active Steering, BMW's version of four-wheel steering, helps reduce the turning circle at low speeds by turning the rear wheels opposite to the fronts, but at higher speeds steers the rear in the same direction as the front wheels for added stability.
Adaptive Drive works on the anti-roll bars for flatter cornering, and works in concert with the adaptive Dynamic Damper Control system (standard on 530i and 530d) that can react to switches in the road surface for a more convenient rail as well as stepping from soft to hard via Sport mode.
Very first impressions suggest that the systems to indeed match the claims that BMW makes, but on our brief introduction to the car in the winding roads inbetween Adelaide and Birdsville, the Active Steering system didn't add to the already lodged feel of the standard system, instead providing the 540i a more flighty feel through taut arches.
Speed Limit Assist uses cameras to monitor speed signs and can relay the current speed zone to the driver, and with the speed limiter or cruise control set the current speed can be updated via steering wheel confirmation. Six airbags (dual front, front seat side, full-length curtain), Six pack brakes, traction and stability control, pre-collision prep, and autonomous emergency braking are also fitted as standard.
On 530i and 530d the digital instrument cluster is a sure sign that there's so much more that can be done with a traditional instrument display. Fresh ways to operate the infotainment system with touch, handwriting, voice control, click-wheel and optional gesture control mean almost everyone can find a means of operation that they're blessed with.
At its core however, the 5-Series still does luxury well. It is quiet and convenient, capable of travelling big distances with ease and in the 540i is powerful enough to assert some genuine authority. All in all, the 5-Series range maintains a concentrate on dynamic capabilities and balances plushness and contemporary luxe enormously well.
2017 BMW 5-Series pricing and specifcations
Engine: Two.0-litre 4cyl turbo diesel (520d)/Two.0-litre 4cyl turbo petrol (530i)/Trio.0-litre 6cyl turbo diesel (530d)/Trio.0-litre 6cyl turbo petrol (540i)
Transmission: Eight-speed automatic, rear-wheel drive
Fuel use: Four.3L/100km (520d)/Five.8 (530i)/Four.7 (530d)/6.7 (540i)
Related movie: